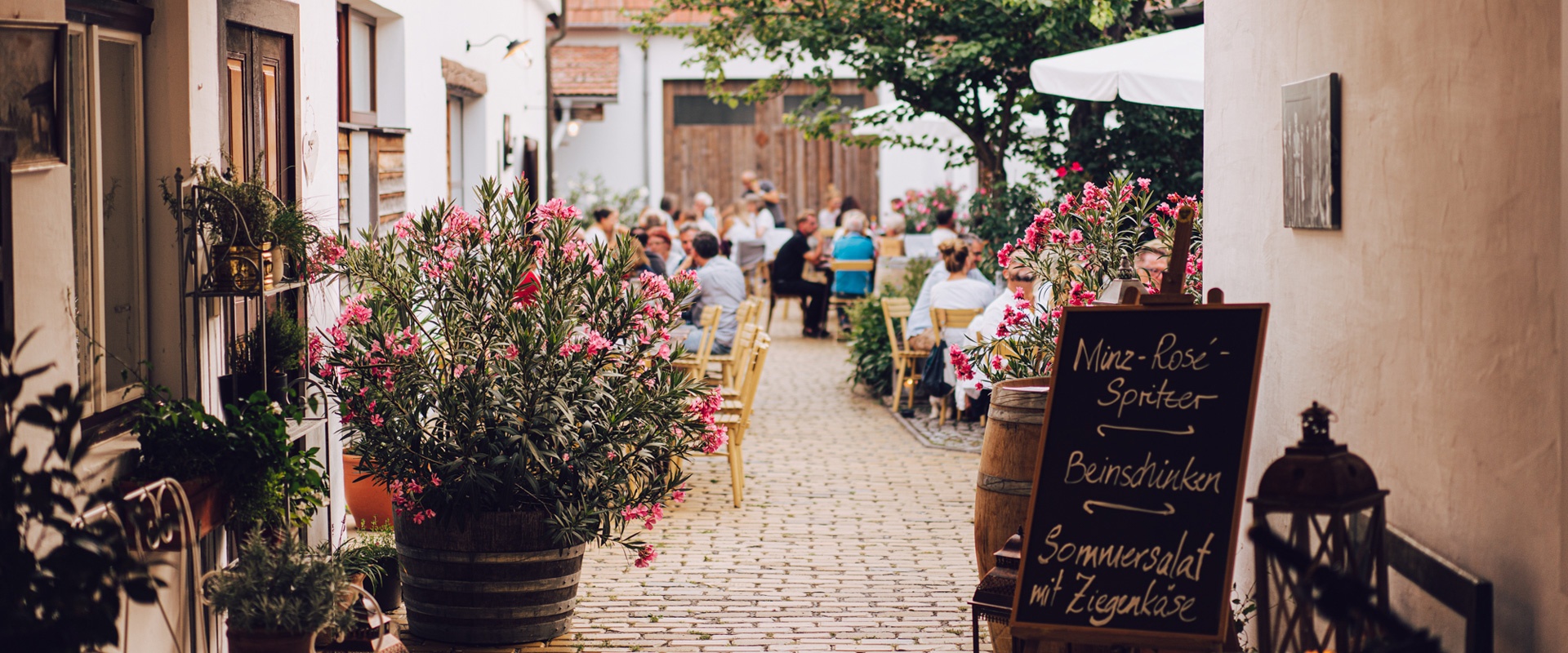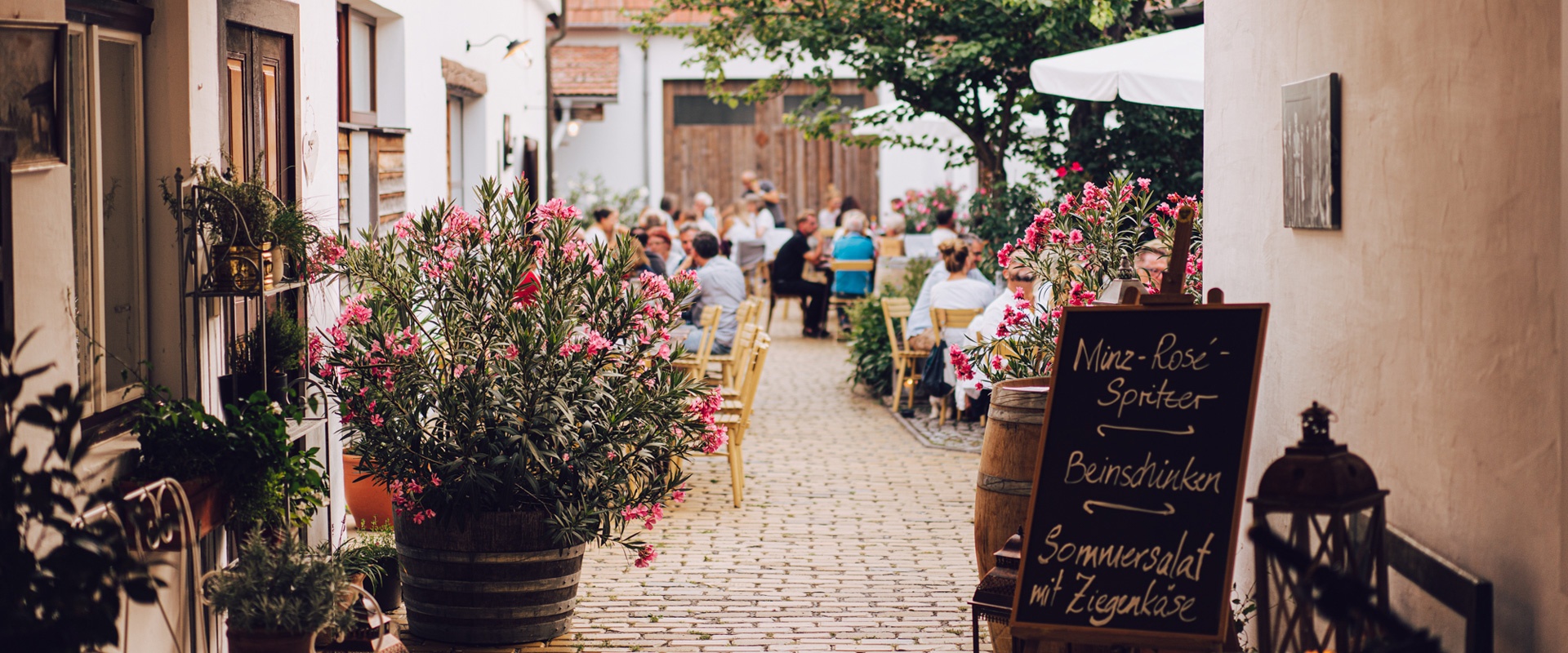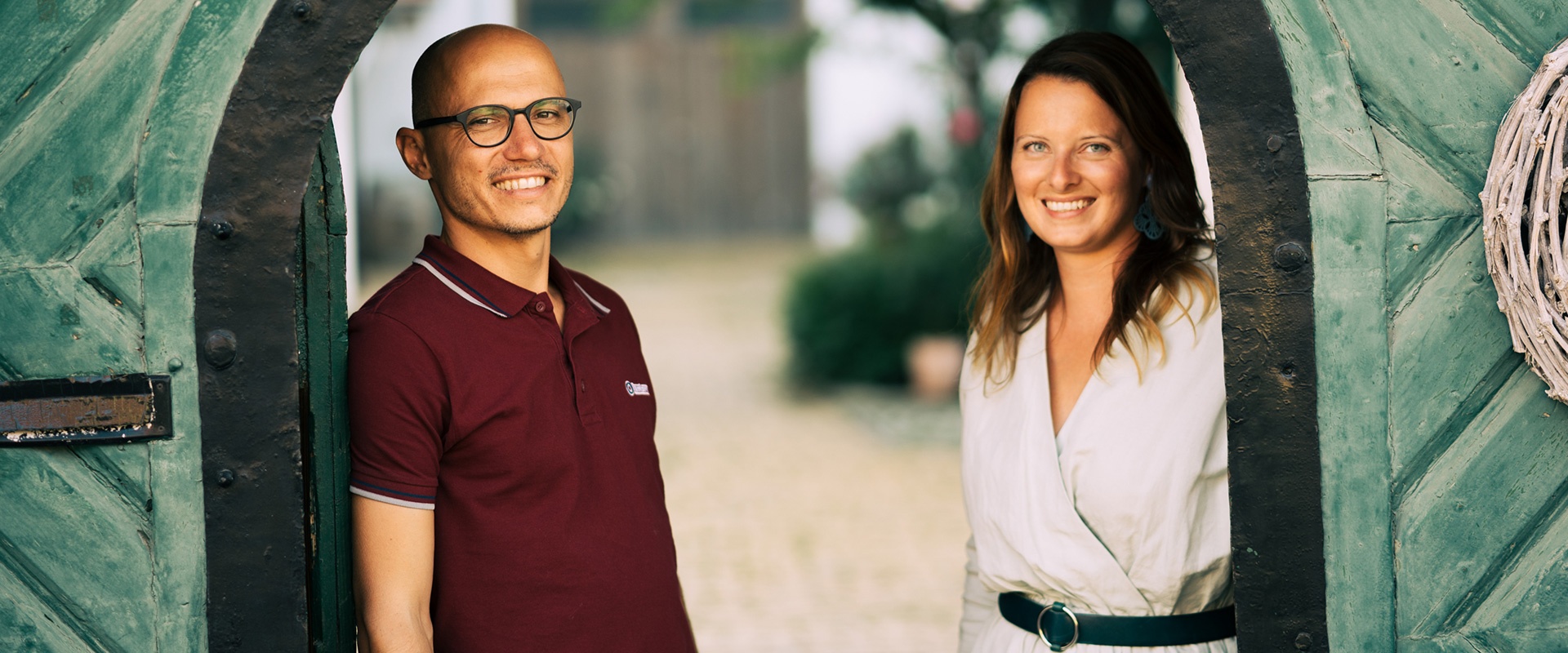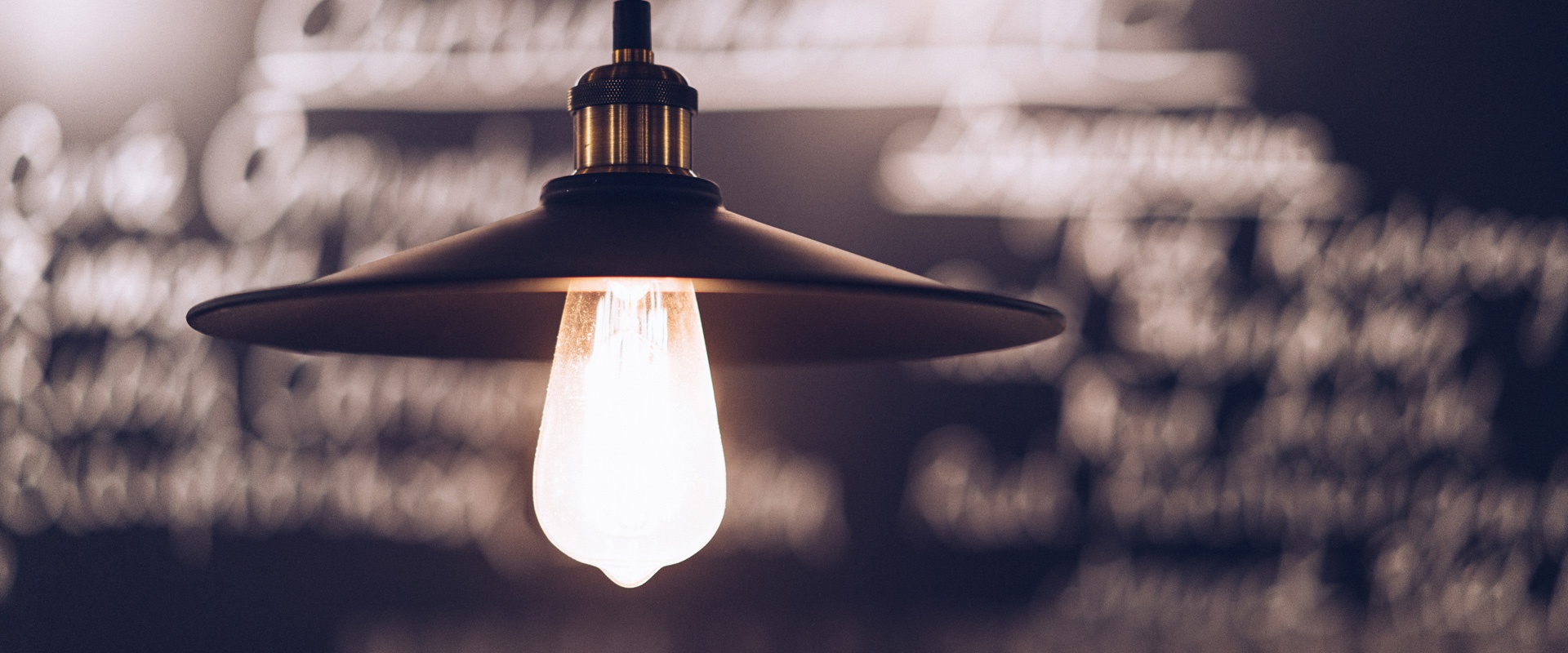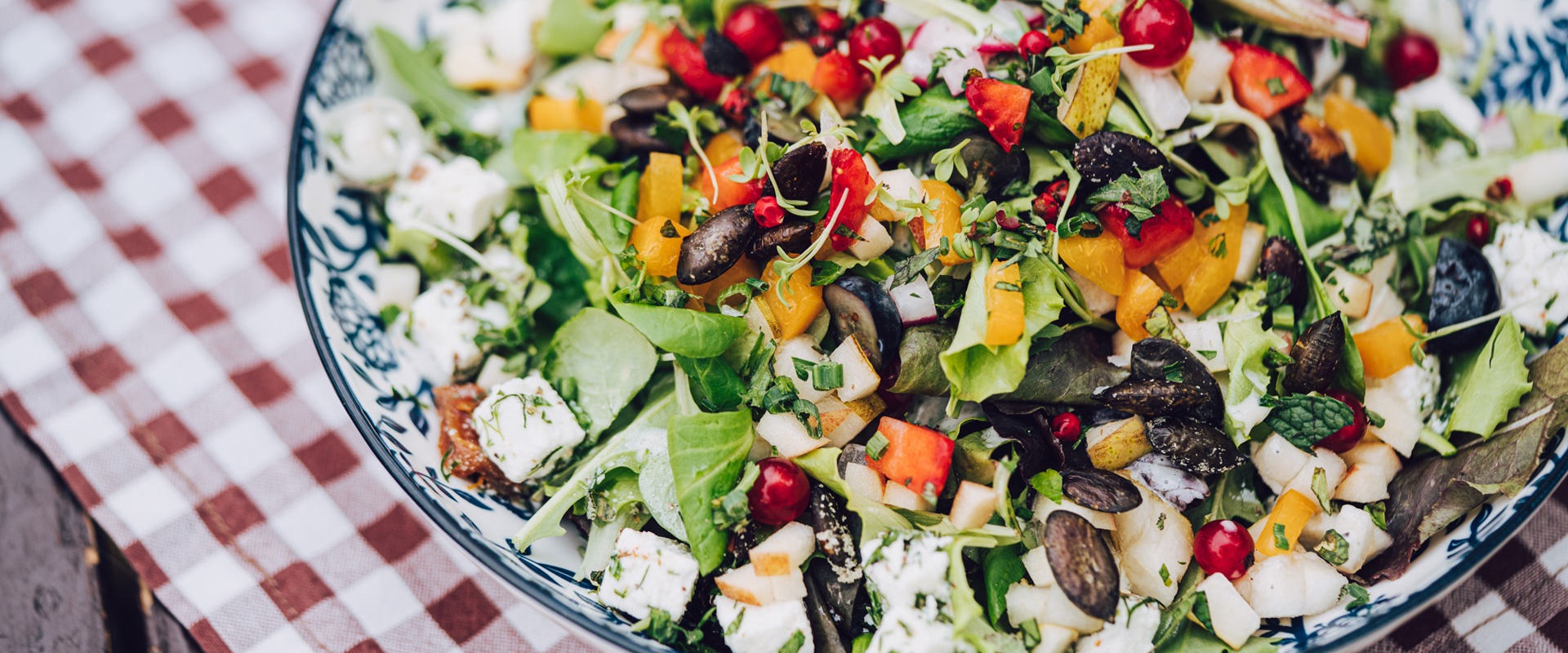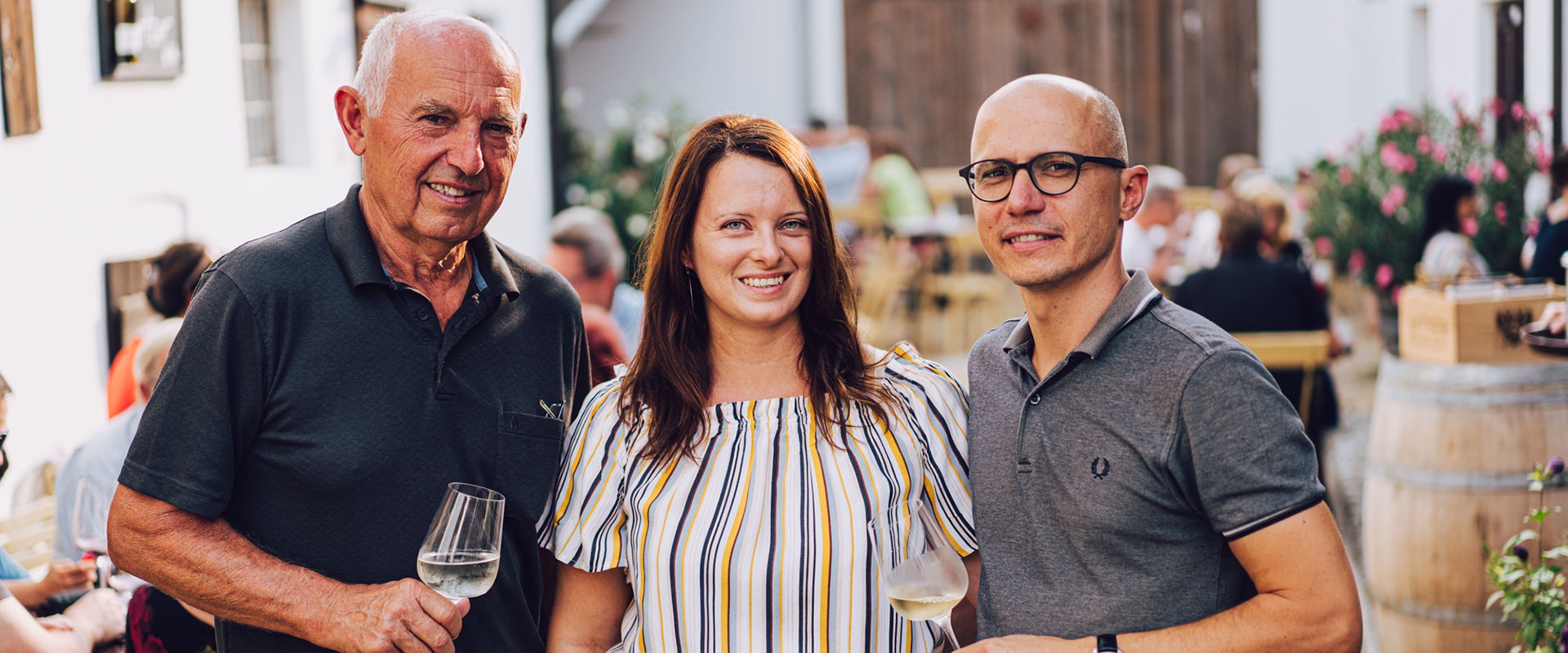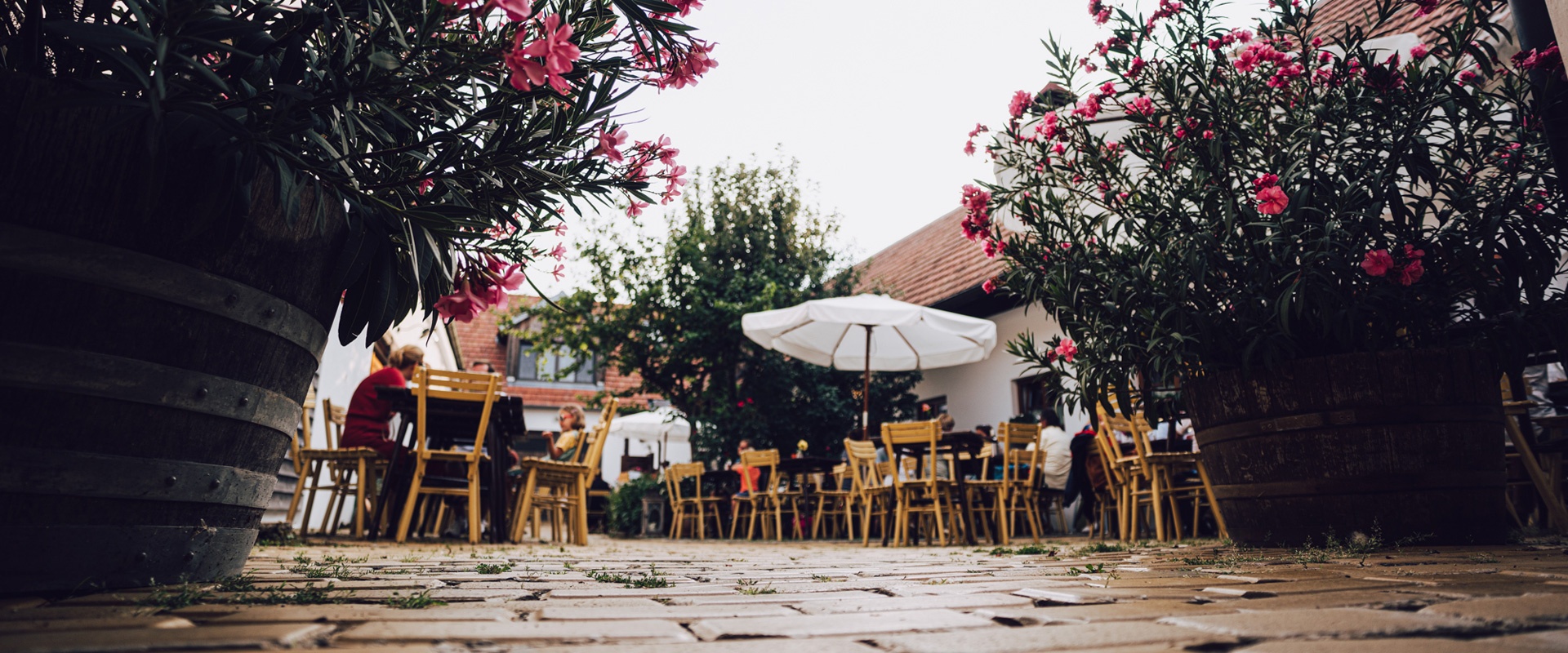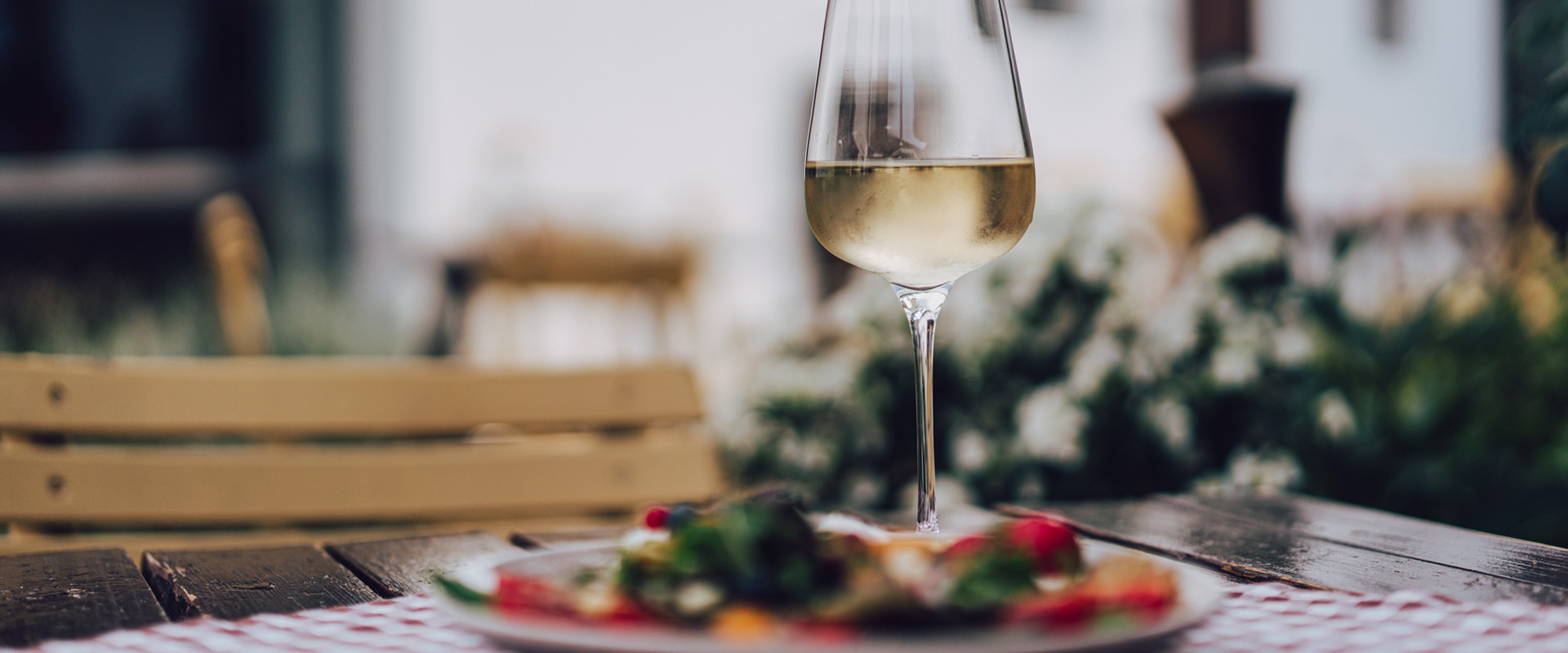 Heuriger in our old farmhouse
Our "wine tavern in the old farmhouse" is one of the oldest farms in our region. Because we are just a stone's throw away from Vienna, it's ideal to make a trip to the countryside, enjoy the fresh and clean atmosphere, take a walk through the vineyards or simply enjoy delicious food and wine in a laid-back and relaxing ambience.
Reserve your table at our Heurigen
Click on the preferred day in the calendar and reserve your table right away.

Please keep in mind that your reservation is just valid after our confirmation.


Download our Heurigen Calender
open calendar
Thank you for your reservation.
Please note that it is only valid after confirmation by our team.


Reservation not possible.
Unfortunately reservations for this day are no longer possible.



Our wine tavern...
In summer our courtyard turns into a sea of blossom and you can savour our different wines sitting in the warm sunshine and enjoying life. Here you find recreation, indulgence and stress-relief.

In the colder season we would like you to enjoy our delicious food and expressive wines in the traditional ambience of our former cowshed.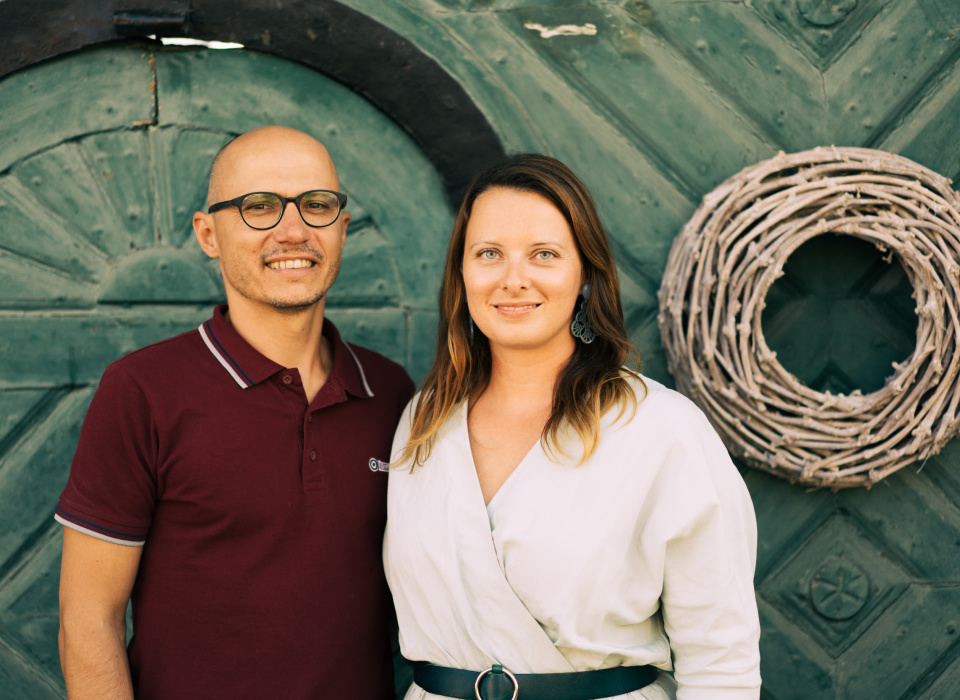 …in our old Farmhouse
Until our grandparents' generation the farm – where the wine tavern is situated - was still in operation. Back then the inner courtyard accomodated not only the dungheap, but also the pigeonry. We have heard the stories that cooked pigeons were the highlight on the family table!

When walking through our green gate the past buzz of activity with the cowshed on the right and the pigsty on the opposite side is easily imaginable.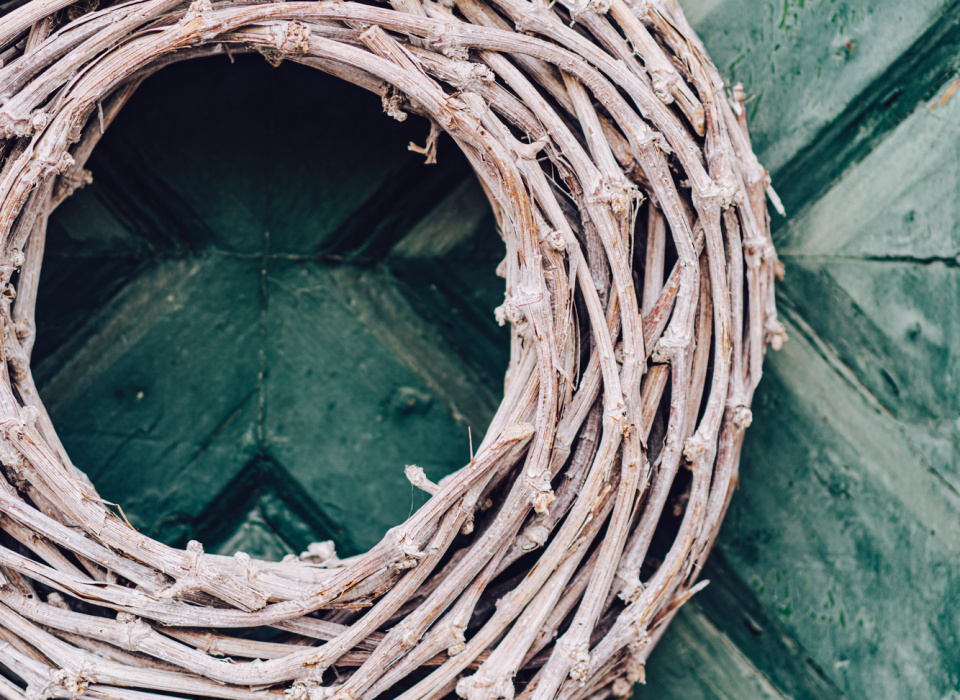 Tradition and movement
Typical for the Carnuntum region is the barn, which we call "Stadl". The Stadl was mainly built as a garage for under-cover parking of the tractors after their work on the fields. As the winery was not built on this premises and the Stadl was no longer needed for tractors, we established urgently needed living space instead. Therefore the appearance stayed the same but the interior was created to comfort the new needs of our flourishing family.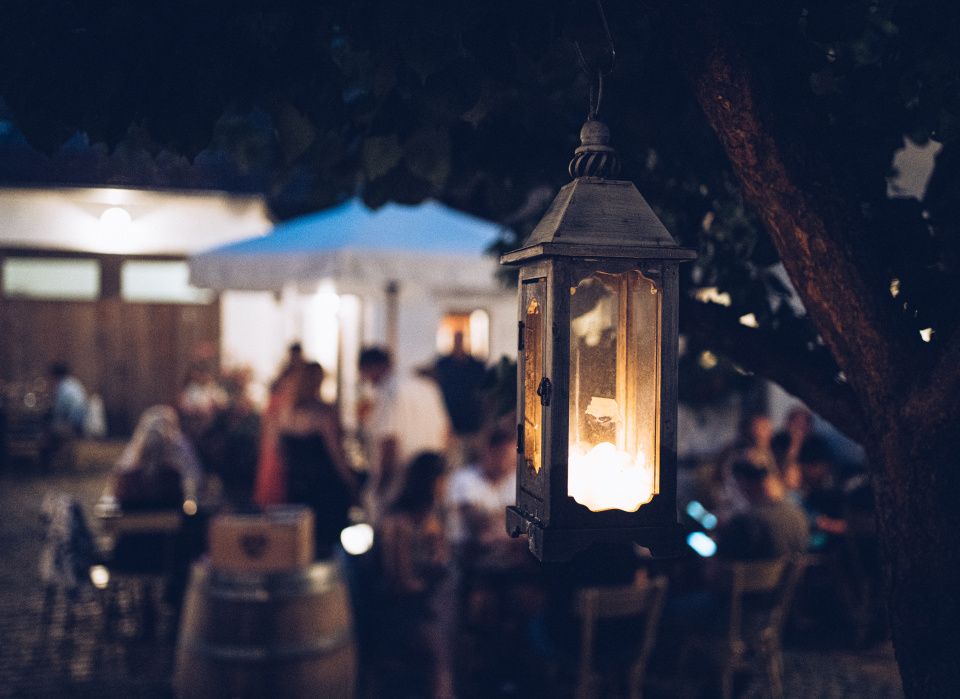 Indulgence and joie de vivre
We are doing our best to serve at our Heuriger a changing variety of saisonal and regional delicacies and are looking forward to your visit in Höflein!

Yours,
Fam. Artner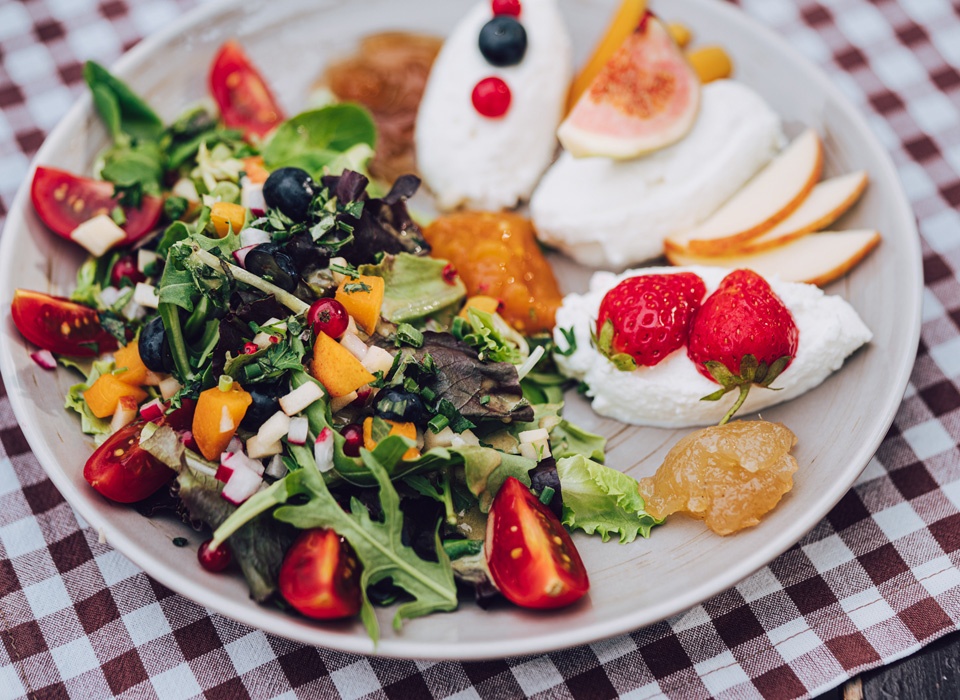 Our address
Heuriger im alten Bauernhof der Familie Artner
Dorfstraße 43
2465 Höflein | Carnuntum
T. +43 2162 63148
E.
heuriger@artner.co.at